Precast Epoxy Terrazzo Treads • Risers
All Terrazzo stair treads as well as tread/riser combinations are manufactured on our state of the art CNC machines. This allows us to hold high tolerances for easy installation. Treads can include metal or abrasive traction strips as well as a photoluminesent strip for visual caution in emergency situations. In cases in which a self supporting tread is necessary, our team can incorporate an internal metal structure into our casting. Larger stair cases may require landings that can be installed using our TERRALITE® Panels or in one solid piece. For more information regarding cut sheets and internal steel supports please contact our team.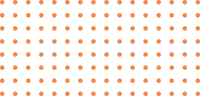 Variety of Patterns
We offer a variety of patterns in Terrazzo stair treads & risers. Create designs that compliment your interiors.
Customization
We provide you with the flexibility to customize the shape and thickness of the tread & riser at your convenience.
Non-slippery
Terrazzo treads are non-slippery to ensure your safety. The seamless edges and effortless reinforcement of these tiles further improves the safety.
Pleasing aesthetics
High on quality as well as aesthetics, these treads help elevate interiors effortlessly. Choose from a wide range of options.
Design Elegant Stairways that Last a Lifetime
From architectural visions to modern minimalist designs, create exquisite stairways with terrazzo stair treads. These treads and risers are created with both design and function in mind.
You won't have to compromise on quality, safety or aesthetics.
Terrazzo treads are extremely robust and durable. Considering the fact that stairs sustain a lot of foot movement, these tiles incorporate high load bearing capacity and abrasion resistance.
Frequently Asked Questions
Get in Touch with a TERRALITE® Representative.
Angelozzi Precast Terrazzo Products, LLC. offers complete line of products and services to the Terrazzo industry.