Terraclip is the muscle behind the system. It was the first self-leveling clip entered into the United States patent office and since its development has now been solely manufactured for the Terralite® Terrazzo System. The clip is the strongest on the market which elements many conventional substrate preparations. Terraclip has the ability to manipulate variances between adjacent panels without breaking the parallel plane of the surface. Terraclip is designed as a two-part, top and bottom unit. The bottom clip stays in with the system, when Terramortar is cured, the top plate is removed and set aside to be reused. When properly used, the Terraclip leaves a complete lippage free floor. In fact when conventional poured in place Terrazzo is ground you sometimes can see a ripple effect in the finished product. However, because of the panel tolerances and the ability of the clip when used properly you will have achieved an overall flat planned floor eliminating that (ripple effect).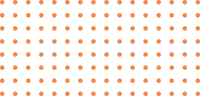 Get in Touch with a TERRALITE® Representative.
Angelozzi Precast Terrazzo Products, LLC. offers complete line of products and services to the Terrazzo industry.