TERRALITE® Is backed fully by its manufacturer Angelozzi Precast Terrazzo Products with warranty when completing the two-day TERRALITE® education course. Because TERRALITE® is a system rather than just a single itemized product, proper education for installation is required to ensure the proper results. The TERRALITE® course is a two-day class room hands on workshop. During the classroom education, the contracting company or union trade workers association will learn the TERRALITE® process in its entirety. Students will learn the capabilities of the material, the proper installation tools required as well as effective ways to expedite jobs. The hands-on part is a true installation of the product. Learning about the product is one thing but actually seeing the system in action is another. Our certified instructors will demonstrate a mock up area and after completion the students will complete theirs.
Upon completion of the education, you or your company will receive your official Certified Installer Certificate for the TERRALITE® Terrazzo system, which will expand your marketplace for projects to come.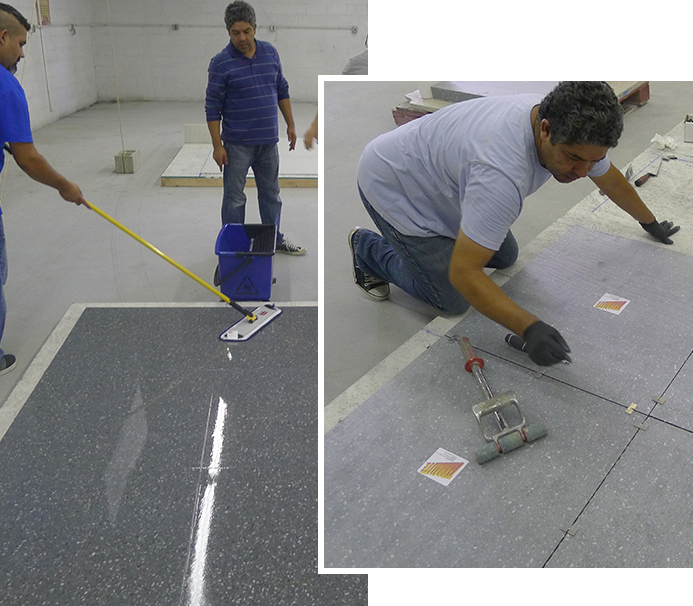 Get in Touch with a TERRALITE® Representative.
Angelozzi Precast Terrazzo Products, LLC. offers complete line of products and services to the Terrazzo industry.