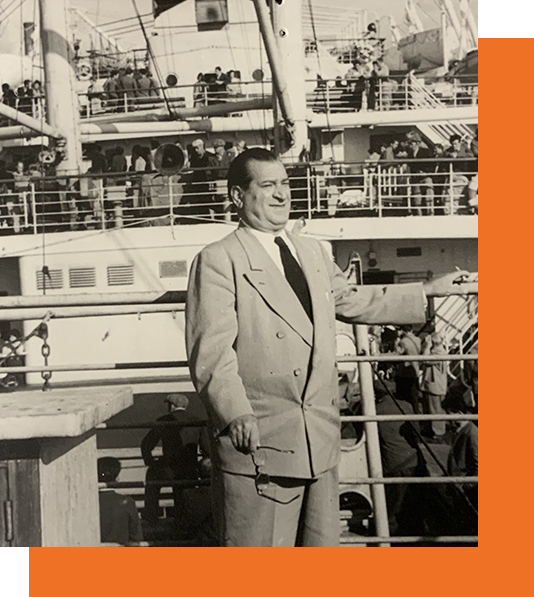 In 1920 at the age of 27 a young immigrant from Italy by the name of Umberto Angelozzi came to the United States. Umberto's trade was troweling floors, so in 1928 at the age of 35 he followed his dream and started his own company. The company was called "Marine Deck & Floor Co. Inc." which was located in Philadelphia, Pennsylvania. Umberto's work consisted of a mineral composition flooring for ship decks and terrazzo flooring for commercial jobs.
In 1958 Umberto's son Rocco P. Angelozzi Sr took over his father's business, By 1960 Marine Deck & Floor Co inc, became the first flooring company to install a two component epoxy troweled flooring system and also the first to install thin set epoxy and acrylic terrazzo. Rocco P. Angelozzi, Sr turned Marine Deck & Floor Co Inc into one of the largest flooring contractors in the area.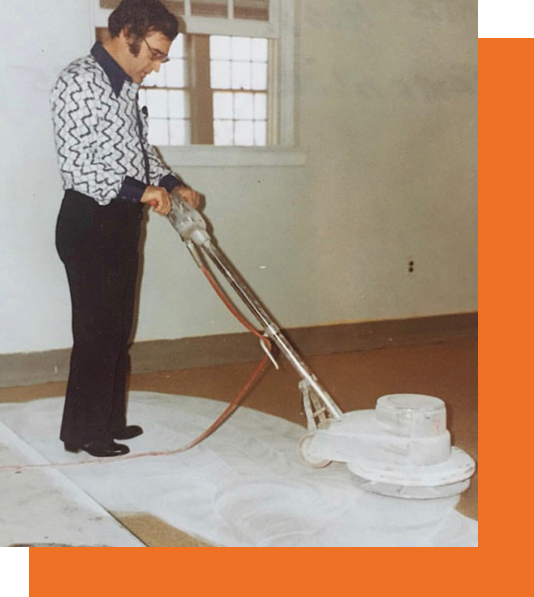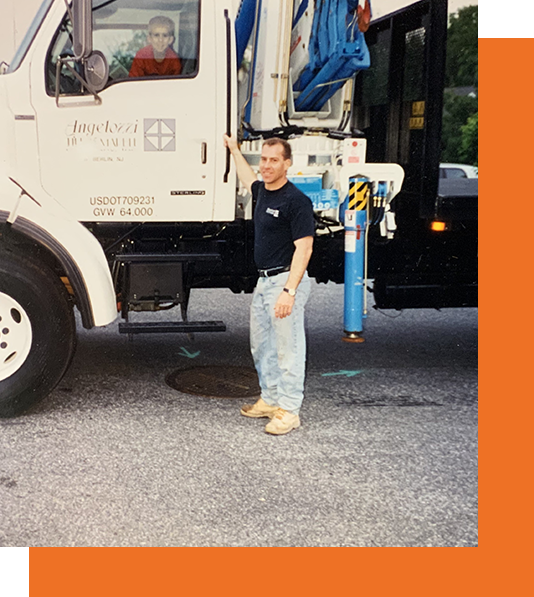 In 1979 at the age of 18, Rocco Jr joined his father's company and added a tile & marble division. Rocco worked with his father until 1994 when he decided to open his own company in New Jersey. Rocco founded Angelozzi Tile and Marble Company in 1994 & founded Angelozzi Precast Terrazzo Products LLC. in 1996. Rocco then set his goals on inventing a system that would eliminate all the negatives with conventional terrazzo, expanding the market and giving customers an authentic maintainable terrazzo floor without the labor intensive installation. Nearly a decade of research and development later he did just that. Due to his extensive background in terrazzo as well as tile it allowed him to combine his knowledge of both trades to develop the functionality of the system. He was also the first in the U.S. Patents office to summit patents on a leveling clip device for large format tile. With many precast products available, there are none that come close to the results you will achieve with the entire TERRALITE® System he developed.
By the time of Graduation in 2014 Rocco P Angelozzi III had already nearly 10 years of experience and an entire lifetime in the Terrazzo Industry. Acquiring Degrees in management as well as finance, he set his goals on continuing the family tradition to provide the best terrazzo products in the industry. He has particularly focused on the Terralite® Terrazzo system and the capabilities as well as providing high quality precast products for the future of the trade.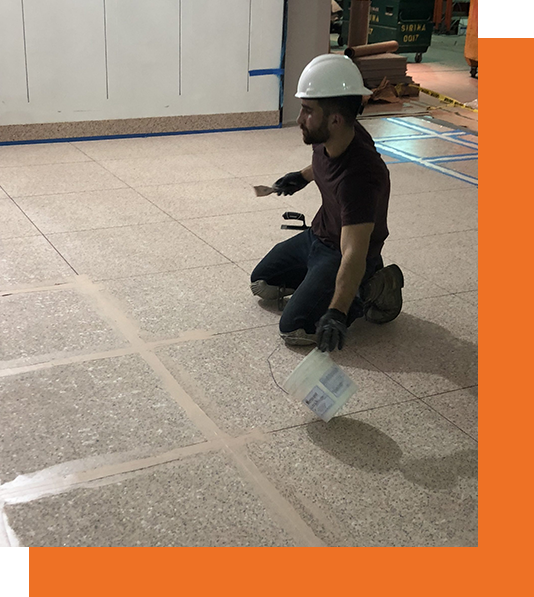 Future Generations Of Terrazzo
The success of terrazzo comes directly from the longevity of the product. With a product life-span surpassing 50 years it is easy to see its appeal to the flooring industry. There is not a flooring product available that can compete with Terrazzo's maintenance and its timeless beauty. However, with all pros there are cons. Terrazzo is highly labor intensive, with lack of interest in the craftsmen's trade as well as strict government laws cracking down on discharge from the grinding process (Wet or Dry) this creates a problem for its future. All of these limitations are eliminated with The Terralite® Terrazzo Systems product line. All the Precast components as well as setting materials are manufactured in a high sophisticated process. A process in which eliminates the labor intensive aspects of the conventional terrazzo installation. By offering the only Precast Terrazzo System that is 100% epoxy and maintainable, we too can achieve the longevity needed to keep the industry moving forward, lowering need for intensive labor, cost of expensive equipment and overall time on site. Terralite® Terrazzo Systems is the Terrazzo of the Future.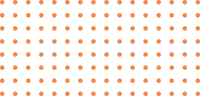 Get in Touch with a TERRALITE® Representative.
Angelozzi Precast Terrazzo Products, LLC. offers complete line of products and services to the Terrazzo industry.