Terramortar is a two-component 100 percent epoxy-based setting material. The unit comes in a 3-1/2 gallon pre-blended unit with a separate catalyst located inside. Because the Terramortar is composed of the same 100% epoxy material as the panel itself making the mechanical bond between the panel and the setting material seamlessly one. The mortar was developed to adhere to all types of substrates such as wood, porcelain, and concrete as long as it is properly prepared. The ½" notch trowel recommended application allows for substrate inconsistencies. For more information regarding proper floor preparation and mortar specification please refer to the Terramortar spec.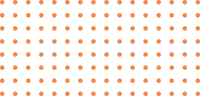 Get in Touch with a TERRALITE® Representative.
Angelozzi Precast Terrazzo Products, LLC. offers complete line of products and services to the Terrazzo industry.