Consultation for the Terrazzo Flooring Industry
Angelozzi Precast Terrazzo Products offers both phone and field consulting regarding all aspects of the Terrazzo Industry. Whether you have questions regarding a specific product or need guidance on your Terrazzo installation, we at Angelozzi are here to help you perform at your best. With experience of decades, the Angelozzi family offers your company the many years of problem solving techniques, installation methods and project supervision that will assure you a smooth and successful terrazzo installation.
If this is your first terrazzo installation as a new Terrazzo Contractor or you just need assistance as an existing contactor or perhaps you're a General Contractor/Owner, you need to look no further. Here some of the topics that we cover regarding the Terrazzo Industry.
We also can assist you in all aspects of the Precast Terrazzo Industries.
Contact our office for more details on service costs.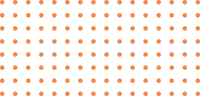 Get in Touch with a TERRALITE® Representative.
Angelozzi Precast Terrazzo Products, LLC. offers complete line of products and services to the Terrazzo industry.