For years terrazzo shower units have been used for many situations from schools to high end hotels. Normally the units are comprised out of portland cement, which over time the water can slowly erode and crack the cast. This is a problem which is easily avoidable when using Angelozzi's 100% epoxy terrazzo shower units. We offer many different variations of the shower unit depending on the specification. For instance, with the latest trend of long rectangular infinity drains, we are actually able to cast and incorporate that style directly into our units. All our units are one piece with the proper slope for drainage molded perfectly into our cast. All of our units come standard with a metal flashing to ensure a tight seal without any possibilities of water working its way behind and under the unit. Custom sizes and shapes are available upon request.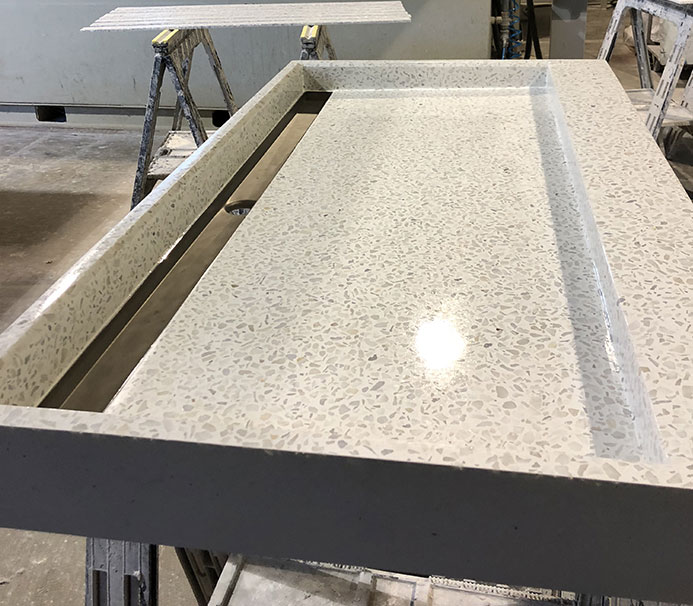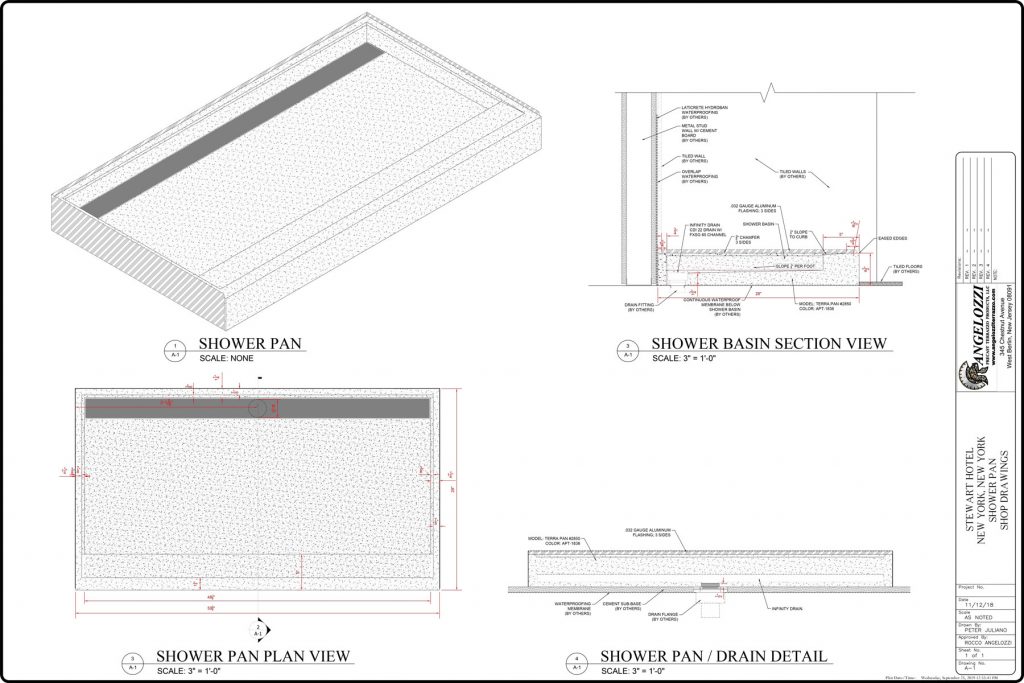 Get in Touch with a TERRALITE® Representative.
Angelozzi Precast Terrazzo Products, LLC. offers complete line of products and services to the Terrazzo industry.