Precast Terrazzo Cove • Straight Base
Precast Terrazzo Cove Base has essentially become a demand on any Terrazzo job. Whether its for the TERRALITE® System or conventional Terrazzo we provide the finest quality of base in the industry to complete any project. All base is CNC machined to hold perfect tolerances and finishes. All cove base comes in a standard 4' length at 3/8" thick with a ¾" radius cove. The base comes in various standard heights from 4"-12". Base comes standard with an eased edge and in the case of cove base, a chamfer is put on the back of the bottom shoe for ease of installation against the walls. We also offer in and out corners to complete any design requirements.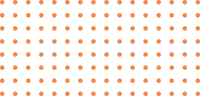 Straight Base is a simple way to finish your terrazzo floor, however a lot of base on the market is far from straight. Like all of our products are Straight Base comes processed through a CNC machine to hold tolerances to assure you the highest quality end result. Our standard Straight Base comes in 4' lengths by 3/8" and in various sizes from 4"-12". Like any of our products, thickness and custom sizes can be accommodated.
Extended Cove Base when used properly can eliminate or minimize boarder grinding on site due to the wider shoe. This allows the contractor to use their floor grinder up against the base to expose the chip without having to grind the border, then later grind out the boarder and into the cove of the precast. Angelozzi also provides In / Out Corners for this product as well as CMU In / Out Corners where circumstances regarding CMU block requires out corners that are rounded. Therefore, eliminating the problem when installing standard cove base which results in a large gap at the top of the base. For this we offer the only cove base CMU out corner. It is a precast out corner with a radius back to fit perfectly into the radius of the block. The precast corner not only allows you a tight install but gives you a matching radius on the front of the piece to flow seamlessly. This product also comes standard with eased top edge and chamfer located on the back of the bottom shoe.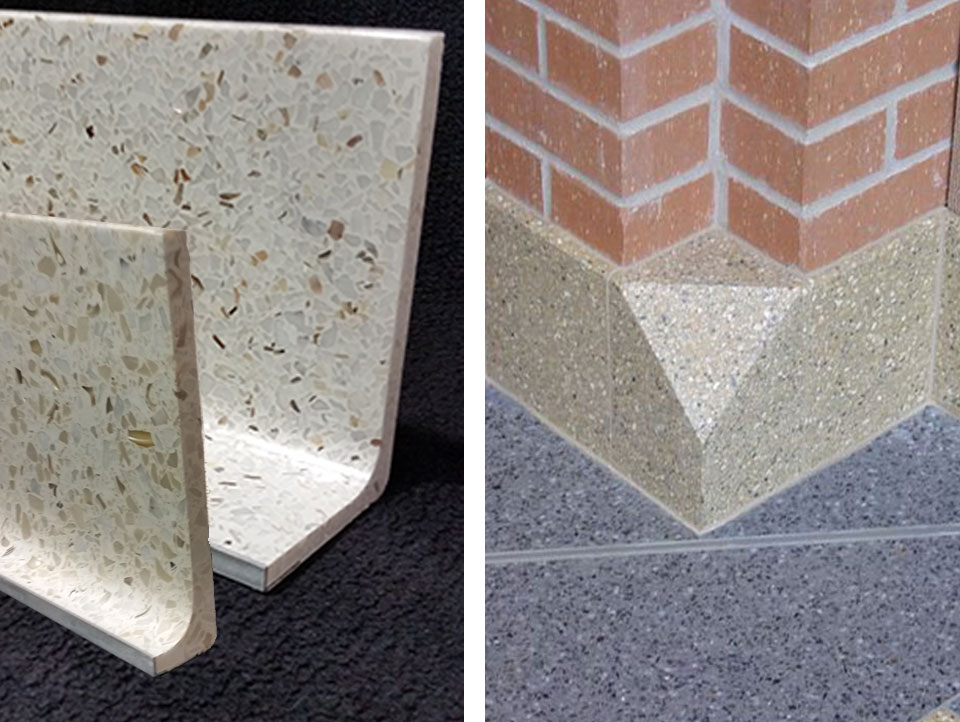 Get in Touch with a TERRALITE® Representative.
Angelozzi Precast Terrazzo Products, LLC. offers complete line of products and services to the Terrazzo industry.