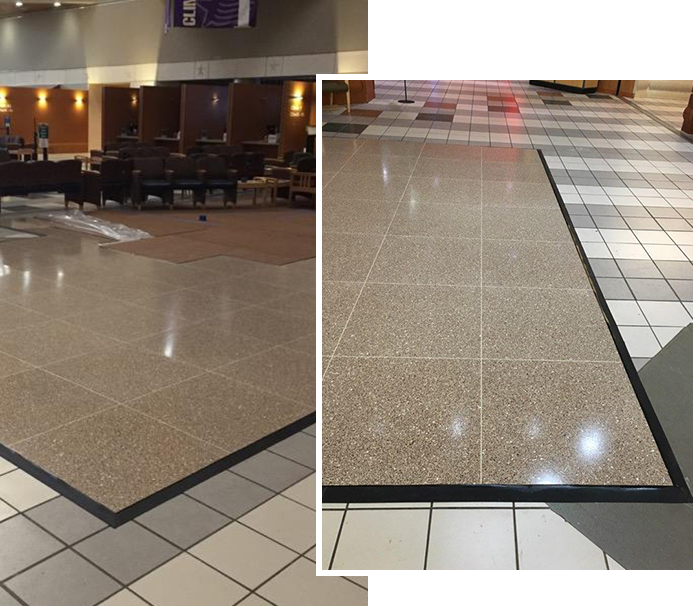 Terralite® was designed to allow the end user to have terrazzo in situations or circumstances that normal poured in place terrazzo isn't plausible. The system eliminates many issues pertaining to poured in place such as expensive equipment, intensive labor, substrate demo regarding renovations and most recently avoiding the issue of silica discharge in sensitive areas. For years Terralite® has thrived in renovation situations with time constraints or even situations where people are still occupying the area, such as hospitals and educational facilities. The way Terralite® is designed to work, that it is able to be installed over many different types of substrates, including over existing flooring. The nature of the setting material has such great bond capabilities that it is designed to go over existing hard surfaces such as tile without having to be removed. These capabilities allow the Terralite® System to go places and achieve results that conventional terrazzo would normally be denied the specified material.
Get in Touch with a TERRALITE® Representative.
Angelozzi Precast Terrazzo Products, LLC. offers complete line of products and services to the Terrazzo industry.